Thirteen artists created work in response to the Queer language Damiá. They include songmakers, filmmakers, writers, poets, performance-makers, and photographers. You can find out more about each artist below and click on their names to listen to, watch, or read the work they made as part of the project.

All portrait photos are by Óscar González.



AMBER FASQUELLE / EGOPA CIAL

Amber Fasquelle (she / her, born San Francisco, California) is an opera singer and collaborative performer living in Berlin and working throughout Europe. Amber began her career with the Deutsche Oper Berlin after winning the Opera Foundation competition in 2018. Before moving to Germany, Amber worked with renowned companies in the USA including the Aspen Music Festival, Opera Theatre St. Louis, and Cincinnati Opera. Beyond her experience singing in the United States, Amber also participated in the Britten Pears Aldeburgh Festival as a young artist. Most recently, Amber finished working in Valencia as a Young Artist of the Placido Domingo Opera Studio at the Palau Reina Sofia. Autumn 2021, Amber was a finalist in the Montserrat Caballé Competition. In Berlin, Amber has expanded her professional work as an actress and songwriter, collaborating frequently with the collective ONCE WE WERE ISLANDS.




CHRIS GYLEE / DOGAI BOR

Chris Gylee (he / him, born Stockport, UK) is a performance-maker and scenographer working in the independent Berlin scene. He trained in theatre, and, later, scenography in London and Bristol, UK, and relocated to Berlin in 2014. Since 2012, Chris has made performance, film, and publications together with Aslan as Queer performance collective ONCE WE WERE ISLANDS. Their works have regularly premiered at Ballhaus Ost, Berlin, including the performances: Dogs of Love (2019), KARELIA (2021), The Crossing (2022) and the durational film project 12 Months — A Year (It's About Time festival, 2021/2). As a solo artist, Chris wrote Dedications (2018), a constellation of eight narrations for eight performers, and, in summer 2022, he has written FORTY, a collection of 40 poems about Queer elders living between 1983 and 2022.

[ Poems Multiverse Listening (x 7) are included in the printed book Expanded Liner Notes with Additional Letters, Essays, & Studio Visits with the Artists to Accompany the Extended Play Record Homecoming — Greatest Hits! ]



JENNIFER BELL / ANGET HAA

Jennifer Bell is a composer, creative producer, and artist who creates song portraits of people drawn from verbatim material. She specialises in close-harmony vocal compositions, through which she chronicles places or groups of people. Her practice was the focus of Michael Rosen's BBC Radio 4's Word of Mouth, following her song tour of The Houses of Parliament, Mouthpiece. Her BBC Radio docu-drama Bread and Butter was shortlisted for Best Drama Production (BBC Radio and Music Awards), and made an international pre-selection for Best Radio Drama (Grand Prix Nova). She stages arts events and performances in unusual locations, such as on buses, in offices, and in living rooms, and she has worked nationally and internationally at arts venues such as Bristol Old Vic (UK), Seedworks (USA), and Sophiensaele (DE).




ÓSCAR GONZÁLEZ / AR GOGO

Óscar González (he / him, born Mérida, Spain) is a photographer and visual artist living and working in Berlin. He studied Art History and Photography in Spain and Italy, and then moved to Berlin in 2012. Since then, Óscar has been combining different creative jobs in bigger corporations with his personal projects and collaborations. His work together with ONCE WE WERE ISLANDS started with Tante Tod (2020), a photographic research project about facial expression and portraiture. This was followed by Karelia (2021), and The Crossing (2022). 2022 opens a new chapter in his work, as he stops working for big companies and focusses on his own journey as an artist. It is a moment of redefinition and self-critique and the conclusion of two-and-a-half years of isolated home-office.




MARS DIETZ / IOS

Mars Dietz (she / it) is an artist and musician from Brooklyn. Her hybrid background includes music production, sound art, DJing, writing, and installation. Her solo work is often research driven and centered on historical analysis, such as histories of extractivism and human rights discourses, but sometimes it also composes love songs about people and bodies of water. Mars performs as DJ Sapphic Faggot as part of the party BODYSNATCH Berlin, and frequently collaborates with Berlin-based choreographers as a musical accompaniment to live performances.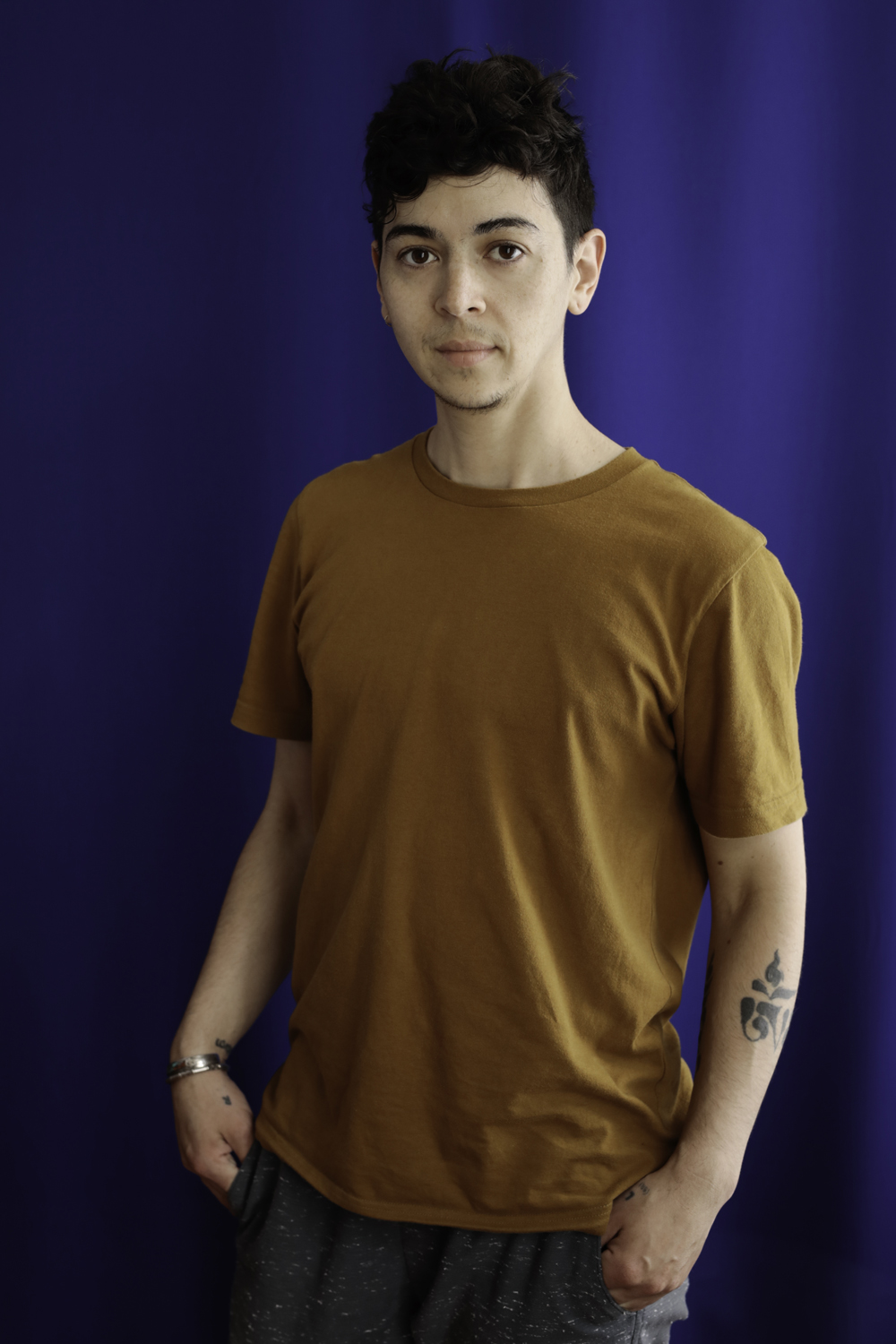 ELLIOTT CENNETOGLU / SOTI SOTLA

Elliott Cennetoglu (he / they) thought they were going to be a scenic painter. Then, they moved to New York and fell into lighting design. Eventually they sold their brushes and moved to Berlin. Now they're an artist and writer and other things.




ELIE GREGORY / DOAN ZON

Elie Gregory is a composer and sound artist with roots in Brighton and Berlin, an educational background in electroacoustic music, and an electro-synthpop project under the moniker Strip Down. Their primary focus is on collaborating with Queer and feminist artists, creating a space between music and abstract sound.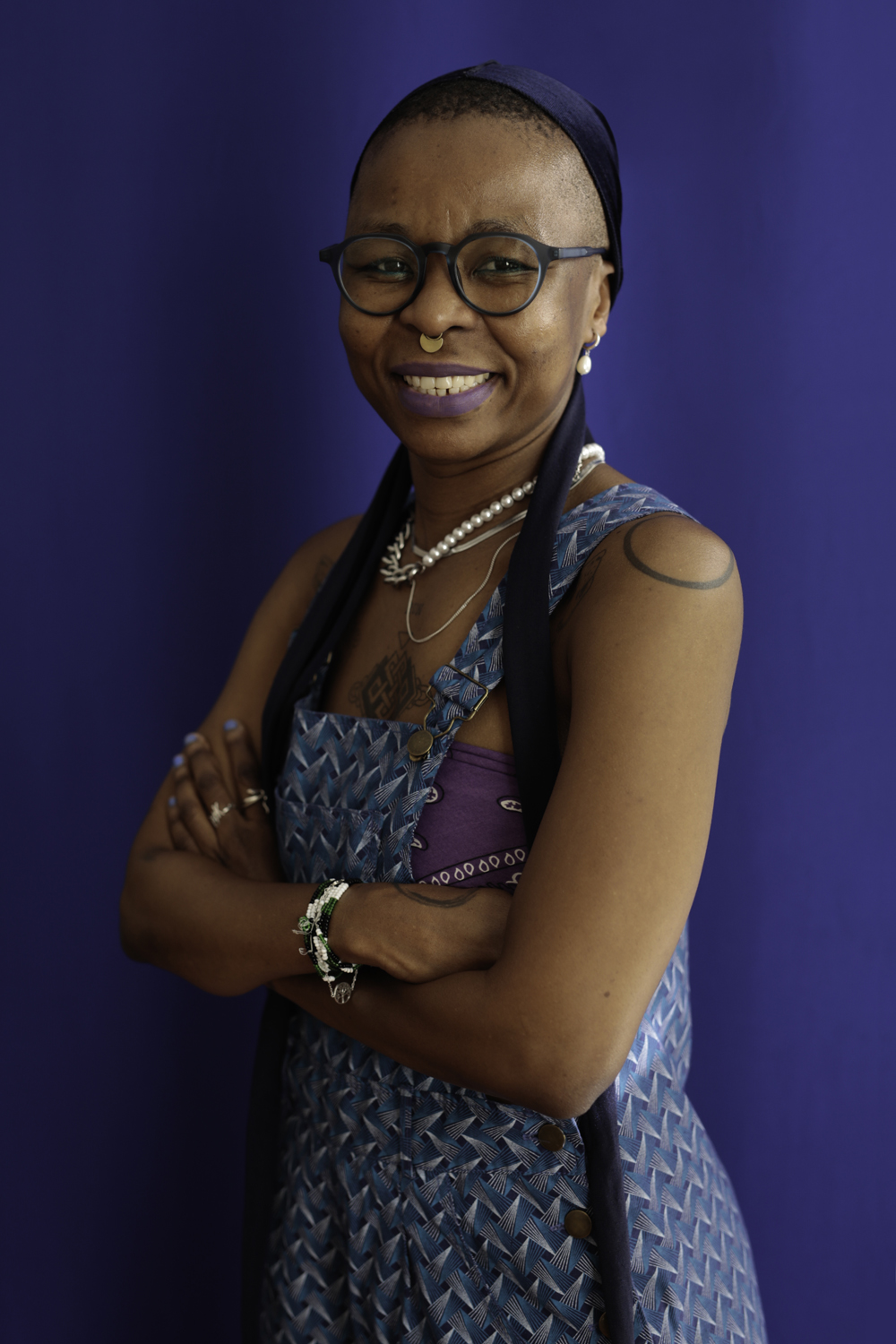 MMAKGOSI KGABI / LALLA MAI

Mmakgosi Kgabi ((s)he / they, a.k.a. Ouma) is a founding member of Motherbox Organisation for Co-Operation in the Arts. She completed her MA in Solo Dance and Authorship at HZT, Berlin University of the Arts (UdK) and the Hochschule für Schauspielkunst Ernst Busch (HfS) in co-operation with TanzRaumBerlin in 2019. Her research proposal was to approach language as a choreography / dance opening up the possibility to move closer to the 'dance' which is 'language.' She has a broad portfolio as a dramaturg and voice artist with a keen interest in acting for the camera. She is a trained actress, performance facilitator, and physical theatre and improvisation performer. She trained with Causing a Scene (JHB), Performance of a Lifetime (POAL-NYC), and Clowns Without Borders South Africa (CWBSA). Her BA was in Theatre at Rhodes University with Choreography, Dance Repetoire, and Acting as her majors. She has developed her skills in South Africa and internationally as an onscreen and stage actor. She has worked closely with HAU in Berlin and Tanz im August festival as a production associate.

[ Essay and letters Catch Me If You Can are included in the printed book Expanded Liner Notes with Additional Letters, Essays, & Studio Visits with the Artists to Accompany the Extended Play Record Homecoming — Greatest Hits! ]




INKY LEE / BOL-BOL HASTEL

Inky Lee (they / them) is a multidisciplinary artist based in Berlin. They are the artistic director for the performance Floating Roots (Tanzfabrik Berlin, winter 2022). The work tells about the lives of the 1.5 generation immigrants living in Germany, especially the ones who are Asian-read and are Queer. Their recent music album, one of many, was presented as a part of Sound of Berlin #10 by LOLA Magazine (2021). The album sings about the life of an illegal immigrant worker and a mother. Inky was the artistic director for the experimental writing platform, Right Now, which wrote about the experiences of marginalised individuals in the independent performance scene in Berlin (Tanzbüro Berlin, 2020-2021).




ETHAN ALLISON FOLK / HATEN AAL

Ethan Allison Folk (USA) is a director, cinematographer, and co-founder of Buttermilk Films, a Berlin-based production company serving 'New Queer Cuisine', a genre blending porn and hybrid documentary.




MINQ / MAI SARI

MINQ (they / them, born Baton Rouge, LA) is a sound artist, DJ, and music producer living, loving, and creating in Berlin. In 2009, MINQ was swept away by turbulent hurricane winds and transported to New Orleans where they started a new life. Upon arrival they disguised themselves as a university student, but after years of drinking swamp water in secret, MINQ became a creature of the night; organising concerts and events at the historic Preservation Jazz Hall. In 2016, MINQ's eyes grew wide, skin, hot and sticky, and suddenly found themselves in the DJ booths of Berlin's Queer night life. In this new chapter, MINQ also began to produce music and create sound-design for performances at places such as Ballhaus Naunynstraße, Sophiensaele, and Haus der Statistik. Their current mission is to create spaces for mindfulness practices for QTBIPoC through their sonic-somatic workshop series, Sonic Utopias | Research Lab. Autumn 2022, they will begin to study Sound Studies and Sonic Arts at UdK in Berlin. Stay tuned …




KIT GEE / ANNEC TOO

Kit Gee (they / them, born Surrey, UK) is a poet, performance-writer and LGBTQ+ activist working in English and Welsh. They trained in Theatre, Book-Art, and Avant-Garde Poetics in London. They worked in theatre and burlesque before leaving the metropolis in 2015 to make home and work in rural spaces elsewhere. Kit is an artistic collaborator with Queer performance collective ONCE WE WERE ISLANDS. Their solo projects have been performed and exhibited in the UK and Europe.

[ Poems Teeci Oso and Lieb-Cob are included in the printed book Expanded Liner Notes with Additional Letters, Essays, & Studio Visits with the Artists to Accompany the Extended Play Record Homecoming — Greatest Hits! ]




ASLAN / TOMPO GAZZE

Aslan (they / them) is a writer and artist, focussing on theatre, film, and the written word. In 2012, Aslan and Chris Gylee created Queer performance collective ONCE WE WERE ISLANDS, and relocated to Berlin in 2014. They have been showing their work regularly as part of the family at Ballhaus Ost, alongside filmworks and publications. Projects include the Dogs of Love (2019), KARELIA (2021), The Crossing (2022) and the durational film project 12 Months — A Year (It's About Time festival, 2021/2). Aslan also has a writing practice that involves mentoring writers and creating their own work. They are currently writing their second novel, a Queer sci-fi written in English and Damiá. Their first novel We Need a Century — also a Queer sci-fi — might even, one day, be published.